Vive l'Optimisme! by Theater ofW @ PAF Festival 2019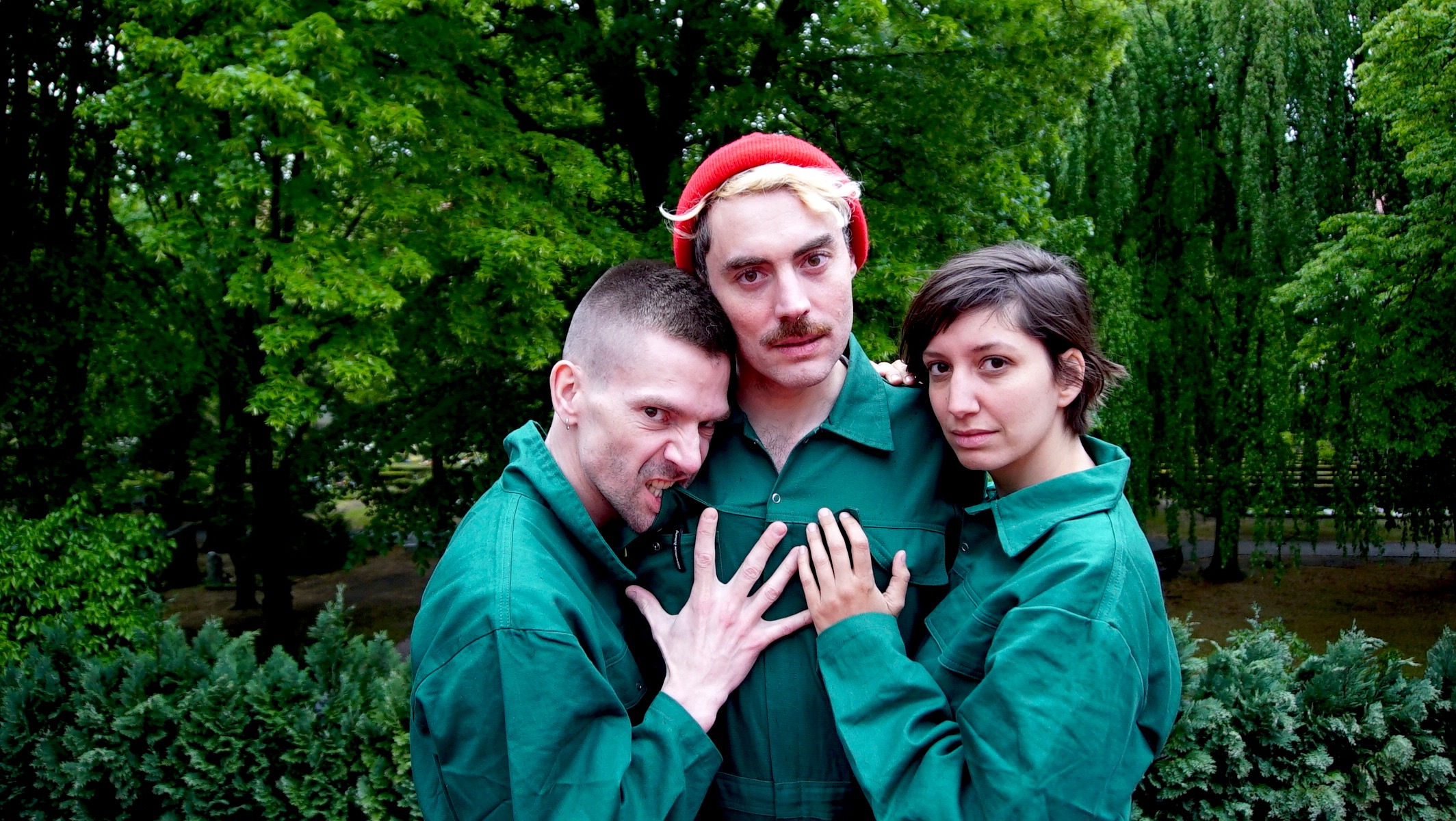 A gardening show about the best of all worlds
"Cultivate your garden" is the premise under which Candide DuJardin, inspired by Voltaire, lives and works. Together with a group of artists, he creates a multimedia piece of greenery'.Over the course of a guided garden tour, the audience is taken along on an odyssey who course is uncertain. What would happen if the entrance to the garden were closed? What if the gardener were stripped of their ability to shape the garden? Do we need a new revolution to become the gardener of our own lives again?In a mixture of theater, film, music and installation the different garden patches become an homage to the optimism in the best of all worlds.English with german and french translation.
Opening night on the 30.05.2019 at Centre Français de Berlin – 70 min
ENSEMBLE:
Performance: Clémence Caiouell, Stéphane Mashyno, Pauline Payen & Valentin Plessy Regie / Director: Philipp Urrutia Dramaturgie / Dramaturgy: Clémentine Decremps Regieassistenz / assistant director: Anna Sehls Mit Arbeiten von / With the works of: Carla Caminati, fashion pdg, Romain Frequency, Fleur Helluin, Magritte Jaco, Cécile Wesolowski & Sophie Wittman Kuratiert von / Curated by: Candide DuJardin Eine Produktion von OfW in Zusammenarbeit mit dem Centre Français de Berlin im Rahmen des Performing Arts Festivals Berlin 2019.
INTERVIEW IN KALTBLUT MAGAZINE :https://www.kaltblut-magazine.com/vive-loptimisme-interview-with-curator-candide-dujardin/
THEATER ofW : https://theaterofw.de/optimisme/
PAF Festival : https://performingarts-festival.de/en