Fxtrouble initiated the public platform VULVA CLUB with the objective of bolstering and activating a community. VULVA CLUB is a regular event series, an attempt towards peripheral visibility, amplifying underrepresented feminist/queer perspectives. With VULVA CLUB fxtrouble invite guests and fellows to choreograph challenging and experimental encounters of art/works, people, communities and conversations – all through mutual affection in real time. 

photo credit: Judy Landkammer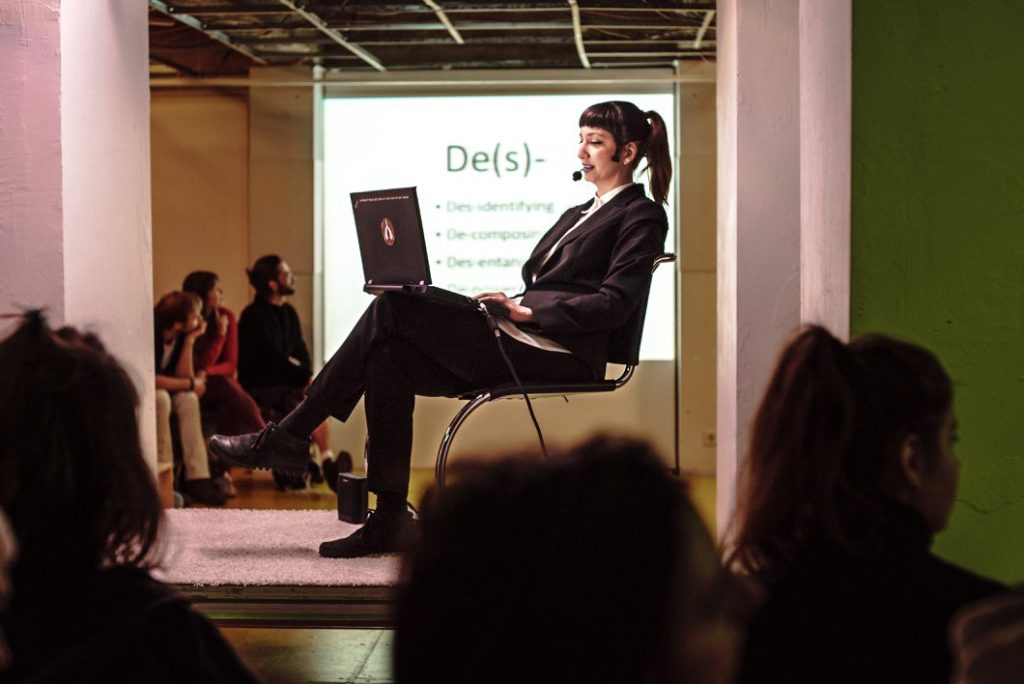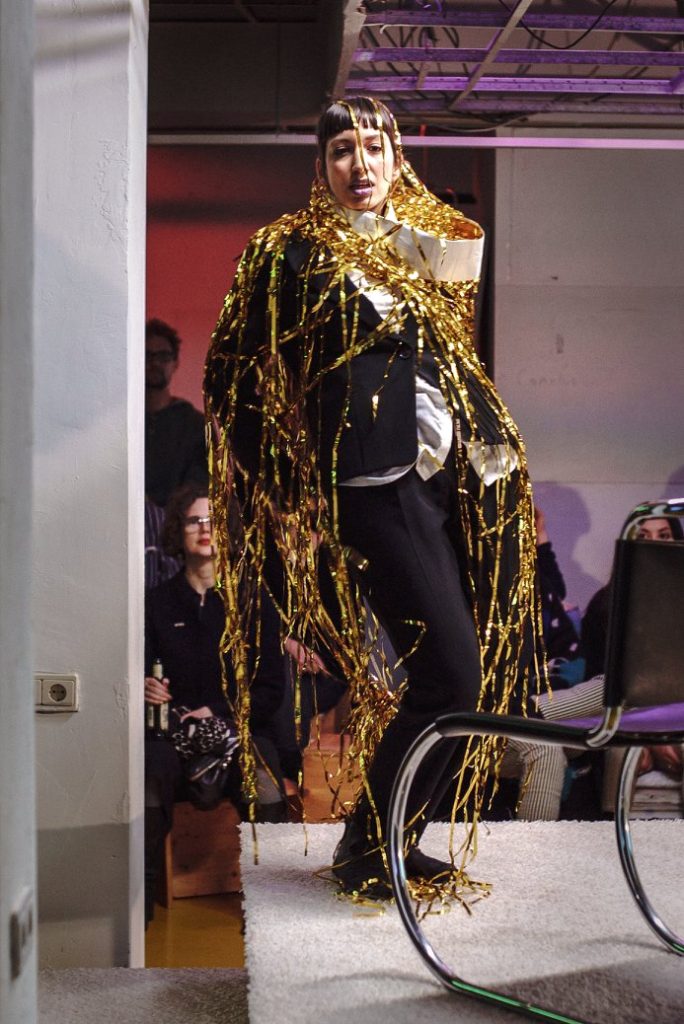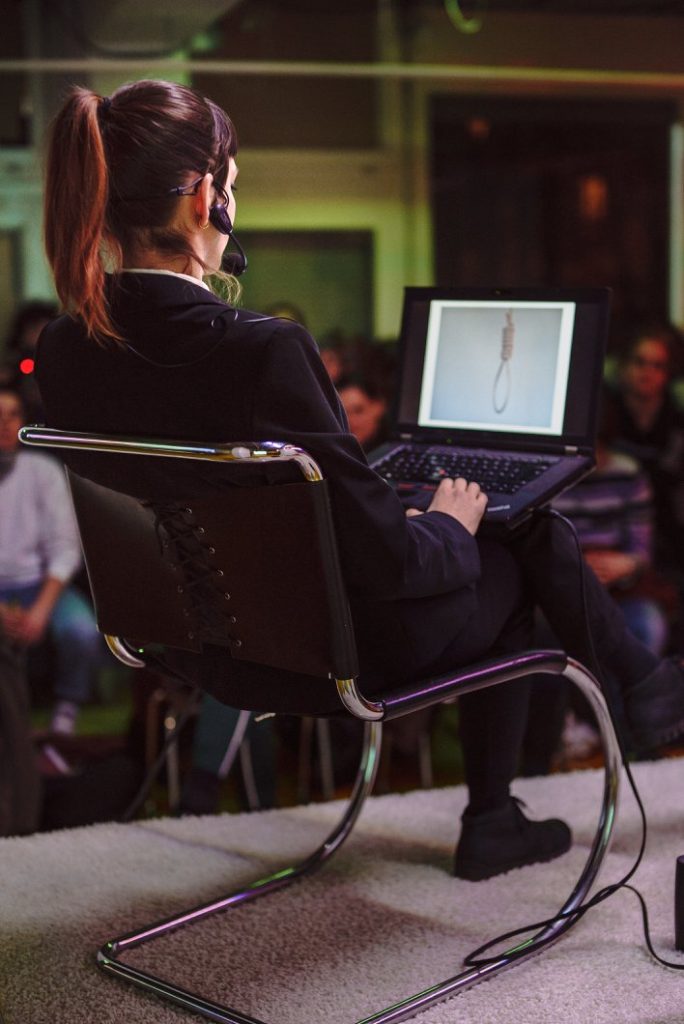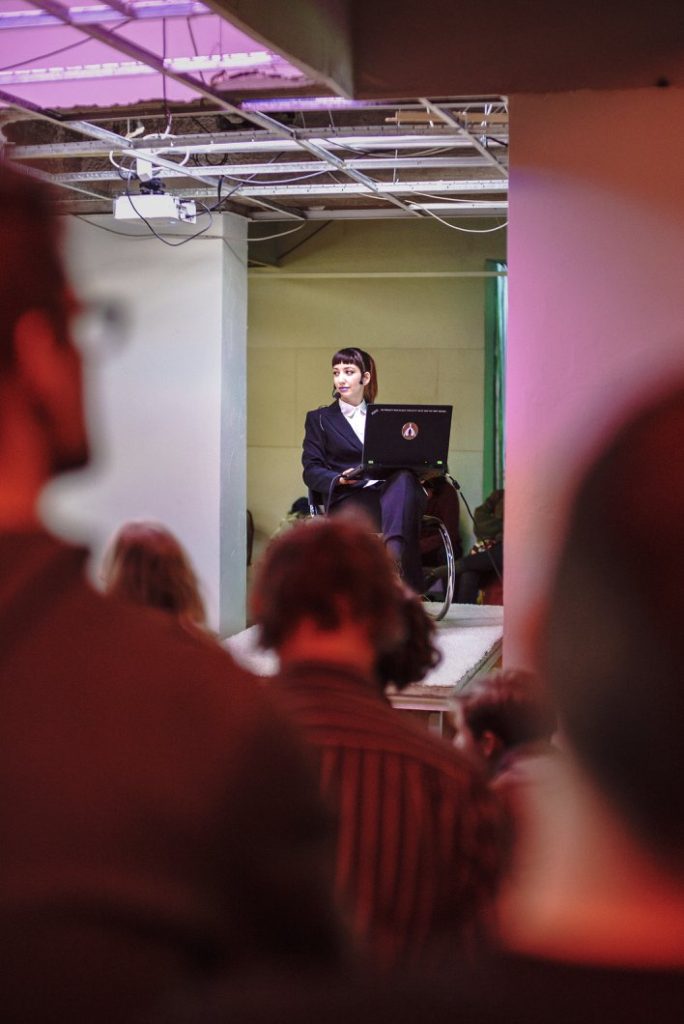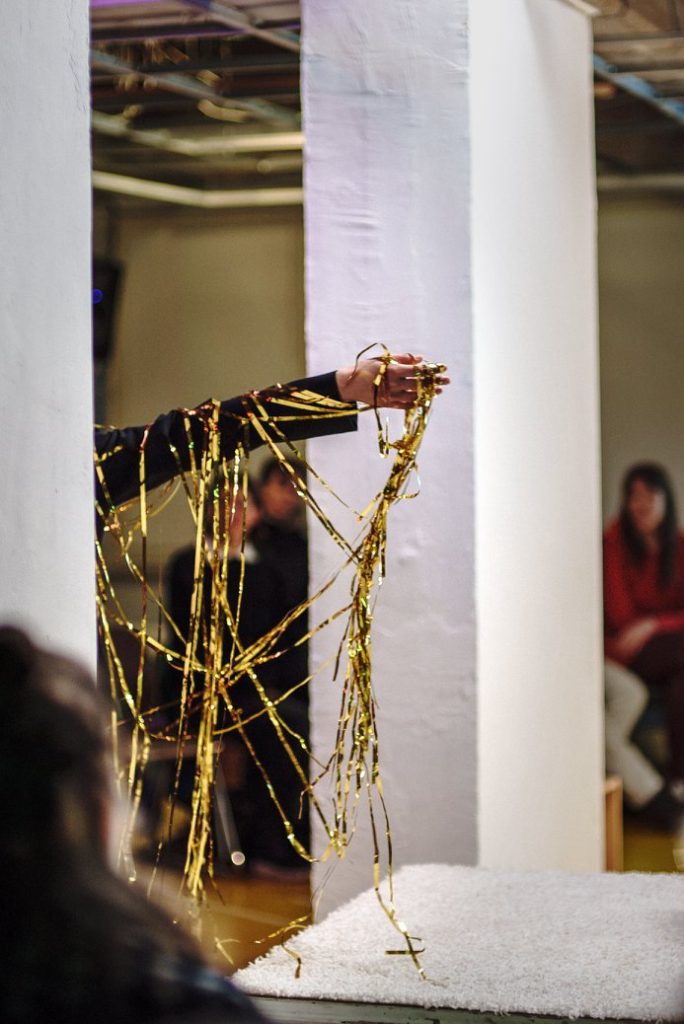 FEMALE TROUBLE presents : VULVA CLUB #17 – octopuss_y
with Maque Pereyra, Pauline Payen, Vala T. Foltyn
SAT 17.02.2018 19:30 I 19:00 Doors Open I Free Admission
at Vierte Welt, Kreuzberg Galerie 1. OG / Kottbusser Tor (Use stairs outside Adalbertstr.96 up to Galerie (Cafe Kotti). Turn right. Walk on Galerie to the very last location on the left in front of the flower bed)
"We are many bodies and so we can easily multiply. We are young and not as young as you might think. Our ideas do not operate by establishing skeletons, so we expand our bodies into an octopus-like form. Our limbs are many suckers that we use to grasp substratum, catch prey and move from place to place, embracing non-linear locomotion. We chose each other differently than it was asked. We share resources horizontally. We are many vaginas, many phalluses and many rectums, or maybe even more?
How do we choreograph awareness? What is the process of thinking, feeling, sensing, and knowing? What is the embodied knowledge? Where does it arise from and how this knowledge meet other bodies? What leads us to the process of empowerment? How do we empower ourselves and each other in our art making practices?
This encounter investigates different ways of generating knowledge, one that comes out from mutual affection and trust. When we think/say/dance knowledge – we are looking for the one passing through various bodies and mediums, protocols and (hacking) strategies of its own creation. This knowledge is longing for participation/engagement rather than explanation. We come together as a collective, yet we support individuality. We choreograph/shape our limits as waves and we surf them."
This performative lecture led by Maque Pereyra, Pauline Payen, Vala T. Foltyn was programmed as a panel titled Strategies of Empowerment / The Force of Dance, at Inventur #2 – Contemporary Dance & Performance international conference, May 2017 in Dusseldorf. This time the four artists will meet again and share their practices in the frame of VULVA CLUB in Berlin. The ongoing process of sharing the knowledge among those four artists will shapeshift the current form of this encounter, into which we invite you to witness, feel and experience with us.