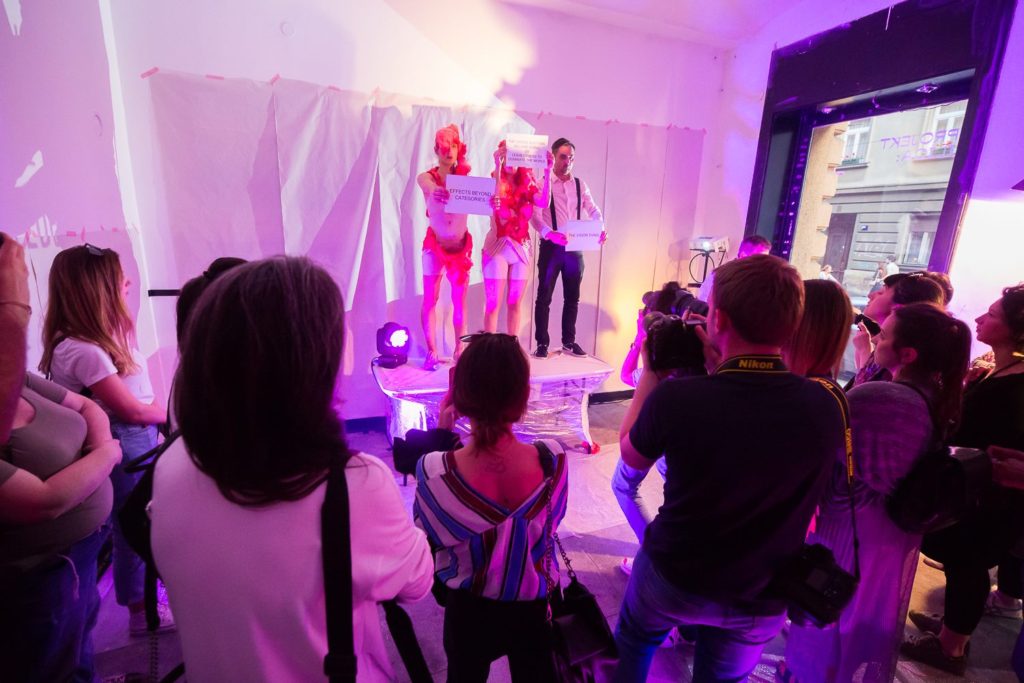 HOW TO FIND BACK THE EMOTIONAL VALUE OF TIME ?
USE TIME AS A MEMORY AND WITNESS THE TRANSFORMATION OF WHAT WAS INTO:
WHAT IS TODAY.
Have you ever experienced nostalgia for a lost knowledge?
Do you sometimes suffer from "presence behind the scenes"?
Try out our revolutionary circular solution: DISAPPEAR IN ORDER TO APPEAR!
YES, the search for value in visibility has finally come to an end.
Solve the old dream of 'patience' and 'dedication' in your daily perception.
UNFINISHED BUSINESS teaches you ALL about the business that is not finished but has already been finished, or will be finished, in another time.
Authors, concept, choreography:
Larisa Lipovac Navojec and Pauline Payen
Performance:
Kresimir Tadija Kapulica, Larisa Lipovac Navojec and Pauline Payen
Video, light and technical direction: Miljenko Bengez
UNFINISHED BUSINESS has been produced by TALA Dance Center ZAGREB in the frame of PLATFORMA HR 2018.
Premiered 21st of May 2018 in ILICA 124, Zagreb.