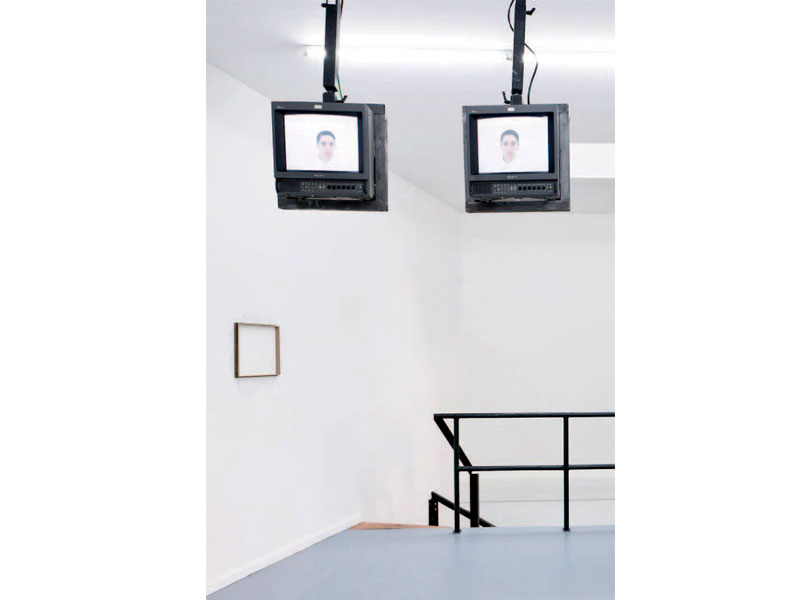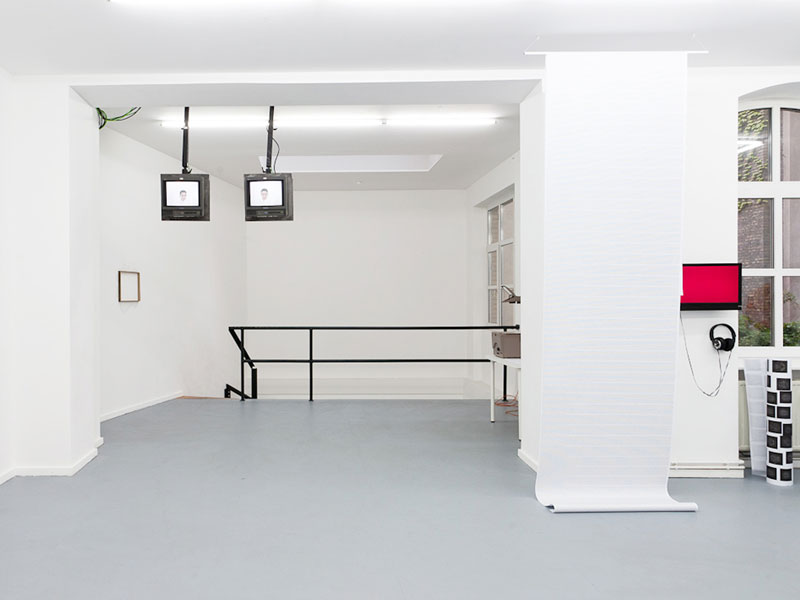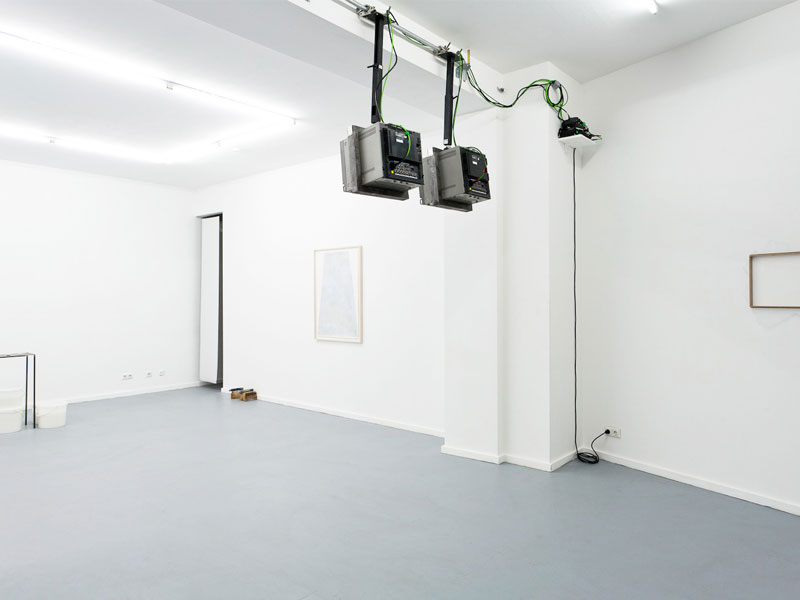 Exhibition views at L'Atelier KSR galery, Berlin May 2013
Installation synchronisée sur deux moniteurs de contrôle suspendus au plafond. Muet. Deux fois 60 min en boucle, 2012.
Protocole de la performance : essayer de regarder dans deux caméras en même temps pendant une heure, c'est à dire l'œil
gauche dans la caméra de gauche et l'œil droit dans la caméra de droite. Puisque le regard humain ne peut se dédoubler, les yeux balancent constamment d'un côté à l'autre. Lors de l'installation, les moniteurs sont écartés de telle sorte que le spectateur ne puisse pas embrasser les deux images de son propre regard, et ses yeux doivent ainsi balancer de gauche à droite tout comme dans le film. C'est un dispositif en double miroir.
Synchronised installation on two control-monitors,suspended from the roof. Mute. Two times 60 mins, loop. 2012.
Performance protocol: try to look into two cameras at the same time for one hour, meaning: looking with the left eye at the camera on the left, and with the right eye at the camera on the right. As human sight cannot divide itself, the eyes are constantly switching from side to side. For the installation, the monitors are positioned apart so that the viewer cannot see them at the same time, causing their own eyes to switch from left to right and right to left, just like the performer's in the video. It is a double-mirrored device.