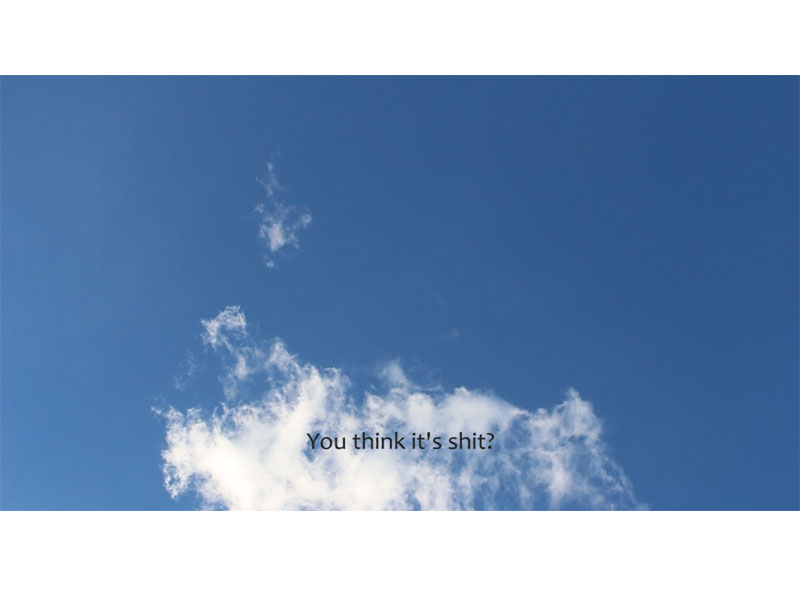 Vidéo, français/anglais. 2014
Plan séquence d'une quinzaine de minutes où s'entrecroisent sous-titres et texte. Un jeune homme joue du piano en s'appliquant mais s'impatiente, joue à toute vitesse. Puis il improvise. Une tierce personne l'encourage à improviser. Par intermittence s'ajoute à l'image un texte fait de questions sans réponse, vaines.
(Is the eternal crossing of the clouds a Myth? Or will they stop passing by someday?)
Video, french/english. 2014
A 15 mins sequence shot in which text and sub-titles criss-cross. An young man applies himself playing piano but he loses patience, plays at full speed. Tehn he suddenly improvises. Another person encourages him to improvise. At intervals appears a text on the image made of vain, unanswered questions.